Podcast: Play in new window | Download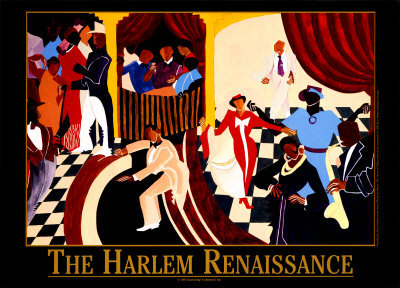 The Harlem Renaissance which lasted from 1925 to 1935 was one the most special moments in Black American and American history.
During this episode, Henri Morris and regular guest Kenya Williams
discuss the Harlem Renaissance.
We start the show with Henri sharing a little about his background and how he started researching about the Harlem Renaissance at a young age. Then Henri goes deeper into the Harlem Renaissance and why he feels that it was a significant and important time for Black Americans. Henri tells us why he feels that Black Americans can learn from the Harlem Renaissance and the importance of Blacks learning, knowing and embracing their history.
This episode also had our first live caller to the show! It was a great and historic moment.
You can connect with Henri via:
facesbyhenri@gmail.com (email)
Facebook
@fortheluvofu (Twitter)
Linkedin
Connect with Kenya via:
godsbutterfly@onebox.com (Email)
@godsbutterflykw (Twitter)
Please feel free to email us at info@blackcanadianman.com.
Please feel free to "Like" the "The Dr. Vibe Show" Facebook fan page at https://www.facebook.com/pages/The-Vibe-and-Vegas-Show/155099174532923
God bless, peace, be well and keep the faith,
Dr. Vibe
info@blackcanadianman.com
2011 Black Weblog Awards Finalist (Best International Blog and Best Podcast Series)
Black Blog Of The Day – Black Bloggers Network – June 23, 2011
Twitter
Twitter hashtag: #DrVibe
"The Dr. Vibe Show" Facebook Fan Page
Listen to the Dr. Vibe Show at iTunes